New Broom Katie Cleans Up
A local teenage entrepreneur is scrubbing up well after her cleaning company enlisted the support of a project looking to boost self-employment for young people across Shropshire.
At only 18 years old, Katie Nutt from Broseley,and former Telford College of Arts and Technology student has launched her own cleaning company after discovering her passion was many homeowners' grievance. Strong business acumen led Katie to set up 'Katie's Cleaning Company' after seeking advice from Young Britain, a non-profit organisation which aims to help under 24 year-olds get into work through self-employment and entrepreneurship. The scheme not only provides mentoring and guidance, but also access to finance, to support the enterprise.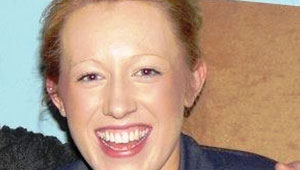 Katie explained: "I started professionally cleaning when I was still at college, and I was fitting my studies and another part-time job around the business, which proved rather draining. Once I left college in the summer I was unsure about the career path I wished to follow, so I contacted Fay at Young Britain for career guidance. She lent her support and expertise, and in the past few months the company has really taken off.
"The practical help, advice, and mentoring I have received from Fay and the Young Britain team has been invaluable and I have received really positive feedback from my clients. I am currently waiting for my start up loan which I will use to expand the company, and I hope in the future to employ a team of five people to support my increasing work demands," Katie concluded.
Fay Easton, Shropshire's StartUp Britain Local Champion and Co-Founder of Young Britain, commented: "Katie has boundless enthusiasm and passion which means she is the perfect candidate for the scheme. She is a great example of a young entrepreneur who has used her initiative and 'made her own job', as she wanted to be in control of her future. She has chosen a career path that she not only enjoys but she is good at, which is a recipe for long-term success."