Better Business on the Horizon in 2013
A Telford business consultant is urging entrepreneurs across Shropshire to secure one of the final few spaces at an upcoming free seminar aimed at offering essential top tips to ensure business growth in 2013.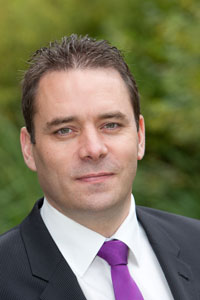 Shrewsbury and Telford-based Horizons Consultants is celebrating the phenomenal success of its 'Five Steps to Growing Your Business' seminars, which have already seen over 100 delegates attend so far, by staging two more events on 23rd January at The Hub in Telford, and 24th January at the Heart of England Fine Foods in Shrewsbury, each running from 8am until 10am.
The seminars will offer business owners top tips to learn how they can improve their bottom line and get access to practical advice on how to ensure commercial success and avoid failure.
Alan Adams, Founder and Director of Horizons Consultants, explained: "We have been delighted with the success of the seminars so far, and the feedback we've had from business owners who've already attended has been hugely positive.
"There are some fantastic businesses in Shropshire, some of which have been through some really tough times over the past couple of years, and are in need of just a little positive encouragement and guidance.  We understand the huge pressures businesses are under to not only survive but to grow and thrive, which is why we decided to launch the next set of our seminars early in the New Year, to help local businesses make 2013 an even better year than 2012.
"These seminars and are designed to give business owners the tools they need to thrive, by helping them to really understand what makes them tick as a business, what they want to achieve, and how to ensure profitability and growth.  It also gives businesspeople the chance to come together with a small group of likeminded individuals and share their experiences and aspirations.
"To avoid missing a vital chance in growing your business, and to secure a space at the upcoming seminar, please do call 0845 373 0046, email hello@horizons-consultants.co.uk, or visit www.horizons-consultants.co.uk," Alan concluded.
Horizons Consultants are Shropshire-based business consultants, supporting business owners across the region to grow their profits, expand their client base, and ultimately make their businesses work for them. For further information about Horizons Consultants please contact 0845 373 0046, email hello@horizons-consultants.co.uk, or visit www.horizons-consultants.co.uk.