Local comedy promoter, Roger Swift helps to make Dawley a barrel of laughs.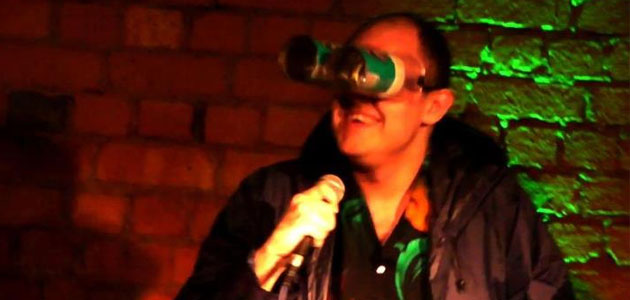 The good people of Dawley are loving the Semi-Professional Comedy Nights that Technicolour Smoof, the weirdly-worded vehicle that Roger uses to stage the gigs on the last Friday of each month at The Elephant and Castle.
"Just £3 entrance to see some of the countries finest comedy talent so word of mouth is now strong. We are at full capacity selling almost most of the tickets before hand then selling out the last few on the door, almost every month now." says Roger, who often performs as well as promoting.
The whacky comic, promoter and pub cleaner Roger, started his stand-up career at an Open Mic night at The Crown in Oakengates, which eventually became home for the Technicolour Smoof Sunday Night Comedy.  This has now become The Comedy and Chilli* Night, and starts proper on 12th February at 8.15pm. Entry and Chilli is £5, Entry and no Chilli is £2.  On the bill is a high quality line up of award winning comedians including comedy impressionist Cal Halbert (as seen on Britain's Got Talent).
Full details are on the website www.teknicoloursmoof.co.uk, pay at the door, or tickets from website or from The Crown Inn, Oakengates.
*food will change at each gig, chilli, curry, horseburgers etc.