Review: Severn Gorge Carvery, Telford
On the edge of Telford Shopping Centre, this Marstons-owned pub is a no-nonsense, comfort food favourite of mine.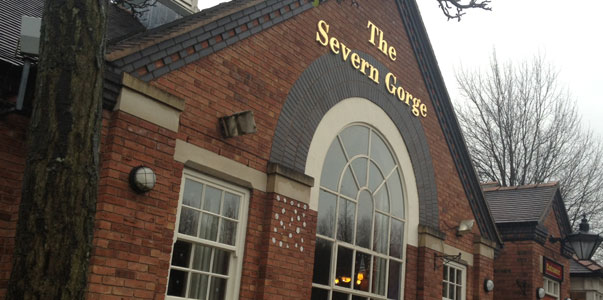 In Telford, we have a huge choice of places to eat at this entry level, some better than others.  The 'under a fiver' range starts with The Severn Gorge at Southwater Way opposite the Malinsgate Police Station.  From the outside, the place still looks as new as when it was built, back in late 80's from memory, and  has lots of parking although you'd think that the spaces here would be nabbed by cheapskate shoppers.
Once you enter the pub, the story is a little different.  It's fair to say that the interior is showing it's age, mainly due to wrinkles rather than close to death, and nothing that couldn't be put right with a very modest refurb.  The tables are losing their varnish, the carpet has seen better days and the toilets are somewhat utilitarian.  The only reason to visit the place is the value menu, and people do.
Find a patina'd table, order from the bar and your £3.99 (or £4.99 if you want to go large) is exchanged for a ticket to take to the carvery area.  Most likely to be a small queue which reduces quickly enough.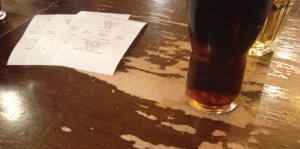 The range of food at the carvery is excellent.  It includes a selection of vegetarian dishes that many carveries will not include in their offering, including a vegetarian gravy – most unusual.  With two huge joints on the table, the smiling chef in his well worn chefs clothing (come on, buy him some new trousers!) takes great pride in cutting slices for his customers and then you make your way to the vegetables.  Once again, two treatments of potatoes and green beans, peas, cabbage, sweetcorn, and more besides to help yourself from.  Pile it as high as you dare, this isn't a dummy run. Over to the condiments and gravy to get whatever else you may need, including the veggie gravy.
The Severn Gorge has friendly staff, and is a firm favourite of families with small children.  If you are looking for a quiet intimate dinner for two with your wife, or even someone elses, you might want to try somewhere else.
While you are unlikely to see Michael Winner here (and even more so now) there is no doubt that this place knows what people like, food-wise.  The quality is good enough and for price of McDonalds, no-one could complain.  I doubt it's the best at anything it does other than offer plenty of food at a very reasonable price.
I'd recommend you enjoying while you can, because with the new Southwater Development promising Nandos and Bella Italia, I predict that the site potential is realised by Marstons and a high quality refurb will see The Severn Gorge transform.
Taverners Telford – The Severn Gorge
Southwater Way
Malinsgate
Telford
TF3 4NL
Telephone: 01952 290404