Giving Children a Head Start
With ever increasing-class sizes coupled with the amount of children losing the basic concepts in Maths and English, Adele Conlon, founder of Shropshire Tutor, decided to see if she could do something to help support and encourage the development of these vital concepts, in a hope to nurture Shropshire's future generation. We caught up with Adele to find out more.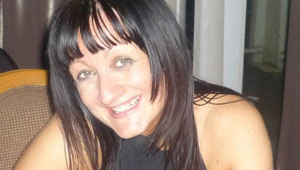 Why did you start Shropshire Tutor?
I love teaching and the many rewards that it provides. I'm passionate about ensuring children in my care are provided with a creative, challenging and exciting learning experience.
When my son was born in August 2007, I suddenly became one of those anxious parents. In particular, when the guidelines for schools admissions were changed, I began to think how could I help my son and ease his transition from Pre-school to reception.
He was starting school a month after his fourth birthday, whereas other children in his reception class would soon be celebrating their fifth birthdays.
He benefited immensely from his time at nursery and pre-school both socially, personally and academically. To support his progress, I began doing phonics work with him and incidental maths activities.
What does Shropshire Offer?
Shropshire Tutor launched in November 2012, offering private tuition from ages 4 to 11 years, covering Key Stages 1 & 2 within the Shropshire region.
We provide individual, targeted one-2-one tuition lessons in the comfort and safe surroundings of the child's home. Your child will always benefit from an experienced, professional, and qualified school teacher with over 10 years teaching experience in local schools. Each session will last for 50 minutes and is tailored to the student's learning needs.
How does that differ from what a School could provide?
As a Year 6 teacher for over 10 years, I am fully aware of the pressures on schools, parents and children striving to achieve good SATs results. In March this year, Shropshire Tutor is introducing a SAT's preparation workshop to help support & prepare students for the new style SAT tests being implemented. These group based lessons will focus on preparing children for the new grammar and punctuation test in a fun and engaging way.
As a teacher, I have frequently come across the anxious parents of the August born babies (who were the youngest children in the year group) who wanted to know how they could support their child in catching up with his/her peers.
Whats Next for Shropshire Tutor?
In January 2013, we launched our Marvellous Mathematics package to support local play groups and day nurseries bridge the gap between EYFS and reception years. As a teacher and a mum, I was always keen to ensure my son had the best start in life.
Children should be introduced incidentally and formally to counting and the use of number, from an early age; ideally pre-school.
Shropshire Tutor aims to provide a package which will nourish the great work already taking place in Pre-schools, the EYFS and support your child's progression /transition from pre-school to reception. The programme will cover number work and shape and space.
The sessions will be hands on and delivered in a multitude of ways to ensure your child feels happy and confident, and is learning through fun engaging activities. These will link the incidental and formal elements for number and shape, space and measure, as set out in the 2012 document Development Matters in EYFS.
"Ask most people and they can recall with fondness their favourite teacher, and how and why they inspired them. I strive to be one of those teachers-a teacher who will be remembered for her enthusiasm, dedication and passion for teaching."
A child's learning is like a unique journey where some parts are covered quickly and easily, but at other points there are hold ups. Then we have to wait patiently until understanding is achieved and we're ready to move on again. Shropshire Tutor can make a positive difference.
For further information on our services please visit http://www.shropshiretutor.co.uk