So what do businesses in Telford want?
A Telford Business Summit was held on 29th Jan 2013 by Telford and Wrekin Council to discuss with the businesses in attendance, and some who put questions by email, what their plans were.  To put the phrase 'Business Winning Council' into some context.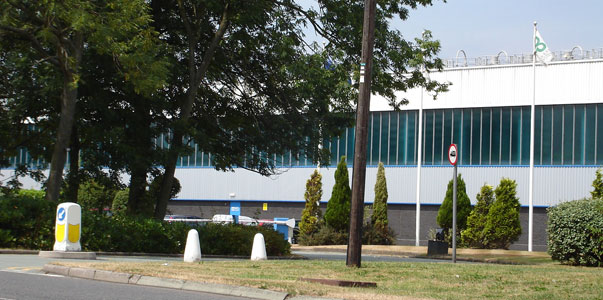 Unfortunately I was unable to attend due to having a business to run, and providing gainful employment in the town, but a number of people on Twitter did a fantastic job of live tweeting from the event and I was able to catch up with those.  I would have thought that a videostreaming would have been a great way to help disseminate the information, like the recent council meeting.
I'll hold my hand up and declare my stance on this right away.  I'm for small government.  I'd like my bins emptied at home, teachers in the schools, potholes repaired and vulnerable people looked after. I don't want my council to be running ice rinks, gyms, cafes or theatres.  I don't want them to stopping private enterprise doing these things, by competing on an unfair playing field. You may have your own opinion, and I hope you do, I'd still like to hear it, at the bottom of this article.
When people talk to Telford Live on twitter on the subject of start-ups, people complain that the council are not doing enough.  When pressed, it's often the case that when they say help, they mean start-up grants. Money.  Lets think this through.  I'm a decorator.  I started with £200 worth of overalls, brushes and rollers, kncked on a few doors and pushed some leaflets through some doors.  Over the past 2 years, I'm keeping my head above water, although times are hard.
Along comes somebody with an idea to start a decorating business.  They want £1000 to get started and promote their business.  The market for painting and decorating isn't changing, each job they get, will mean one less job from someone already established.  Is this fair?  All the decorators are drinking from the same cup, someone is going to get thirsty.  Cannibalisation is not a good way of growing the local economy.
Telford did really well in the 70s & 80s with the business enterprise zones.  Its how some of the areas largest manufacturers decided that Telford was a good place to set up.  Ricoh, Maxell and others all took advantage and have contributed to our higher than average concentration of manufacturing businesses here in Telford. Telford and Wrekin should be looking to attract large employers.  These large employers have huge influence over smaller supply businesses.  I know of toolmakers in Telford supplying the likes of Maxell and others.  A delicious do-nut effect which will generate many more jobs.  Jaguar Land Rover is just down the M54, and already the business parks in the locality are experiencing an uplift in interest according to one person I know who owns property there.
Perhaps the council should help exporters as a priority.  Great for Telford, but also great for the country as a whole.  Rather than trying to steal prosperity from Coventry or Cardiff, lets try and win some business that was previously supplied from Germany or Italy.  Find out what people are buying from China and Brazil and try and supply it better and quicker from Telford.
The most disheartening thing I heard today, was a question from the floor about how poor the bus service is at connecting employees to industrial sites where the jobs are.  This very same question was asked at a Business Leaders Forum in Telford, back in 2004.  Have things really not moved on since then?
So, Telford Businesses, what DO you want from your Council? Feel free to leave your thoughts anonymously if you want to.