Telford Homeless Action Week
A series of events to raise awareness and money gets underway in Telford during May.  Organised by Stay, events include a Firewalk, a Skydive and a sleepover at the summit of the Wrekin.
Stay provides housing and support services for young people and families between the ages of 16 and 32 in Telford and Wrekin. When a young person comes to Stay, our aim is to support them through any issues relevant in their lives at the time, enable them to gain independence, and inspire them to achieve their aspirations.
At any one time, Stay is Supporting about 150 young people who, for one reason or another have found themselves in a position where they are vulnerable, potentially homeless or with nowhere else to turn.  We treat everybody who comes to us as an individual, working with them to overcome any issues that may affect their ability to live independently, and develop and thrive as individuals.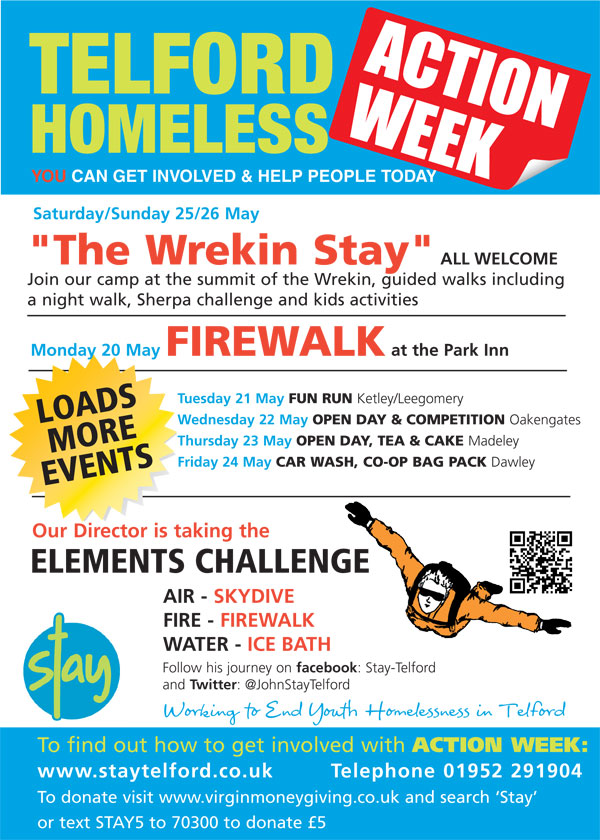 If you would like to take part, visit the Stay website for event information: http://www.staytelford.co.uk/thaw—telford-homeless-action-week/