25 Jobs Created by Security Business
A new security firm has opened in Telford creating 25 jobs. Clearview Security Ltd has been launched on Halesfield 8 by Jonathan Hill.
The new control centre has been under construction for the last three months and is now nearing completion ready for multiple new contracts already in place to start. Mr Hill, who has 20 years of sales and management in the security industry behind him, said he was looking forward to the new venture and running his own company with many national contracts already in place due to his reputation and professionalism.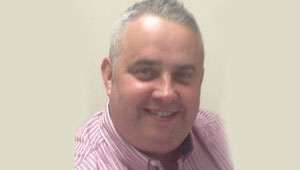 Mr Hill said security was such a sensitive business and the client needed to be assured they were getting the best service for their money. "When you are taking a level of responsibility for someone's business through security you feel a sense of pride and that is why the service has to be exceptional every minute of every day. "Mobile security can mean your own security staff are put at risk so you have to ensure you keep that to the very minimum by ensuring every policy and procedure and training is in place. "But our mobile security will ensure officers have to sign in at certain points so the client knows the premises have been checked and we can also trace our member of staff for safety reasons." The 41-year-old said he would be employing 25 staff initially which included security officers and control centre operatives as well as office staff and he hoped to offer further job opportunities as the business expanded.
Mr Hill said security could be a great career for young people if they were given the highest level of training and mentoring when they started with a company. "There are so many people out of work, both young and the more mature, who would be able to fit into the security industry perfectly. "We hope we will be able to offer apprenticeships for young people and also jobs for those older men and women who may be out of work due to redundancies in later life elsewhere.
"I am extremely excited about working alongside the business community in Telford and building on the existing relationships I have made through the security industry," he added. Clearview Security Ltd will be offering Safe Secure and reliable services across Shropshire and the West Midlands.
Anybody who would like to discuss their security needs should call Mr Hill on 07769330854 or email jonathan.hill@clearviewsecurityltd.co.uk