Solar Farm Plans get Public Airing
Telford & Wrekin Council is to hold a public exhibition as a part of the formal consultation for plans to build a publicly funded solar farm in the borough.
Plans and additional information will go on display at Queensway Hadley Learning Community next Wednesday (15 January) ahead of the submission of a planning application.
The Council's Cabinet agreed proposals to put forward plans for a commercial scale solar farm to be built on land at Wheat Leasows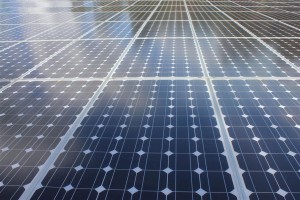 as a part of its strategy to find new ways of bringing income in that can help to protect the frontline services that the Council provides.
The Council has made a commitment to move towards a more sustainable financial position to help offset government cuts.
With a projected profit of £5m over 25 years, the farm won't make much of an indent into the £22m of budget cuts proposed.  The projected income is also reliant on feed in tariffs being around for the full 25 years too.  A high risk assumption as stated on the FITarrifs website: 'We used to publish helpful tables on historical and expected future tariff levels, but the government has made so many changes to the banding, degression intervals etc. that it's just too time consuming."
The Council is proposing to borrow £6m to develop the Solar Farm which would be made up of more than 20,000 panels on a site of 12.2 hectares and would generate enough electricity to power more than 1,000 homes.
The solar farm would form a part of the Council's wider energy strategy to aid a reduction in its carbon footprint which includes improving energy efficiency and energy generation in Council buildings.
Councillor Shaun Davies, Telford & Wrekin's cabinet member with responsibility for Commercial Strategy & Economic Projects, said: "We hope that as many local people as possible will be able to attend the exhibition to see the plans for the solar farm and to offer feedback on this.
"This project demonstrates our commitment to show community leadership and to be a greener council.
"We hope that these proposals will help to secure funding for future services but will also help to secure local energy."
If approved by planning, the solar farm could be installed as early as summer 2014.
The public exhibition will take place from 4.30-8.30pm and is open to anyone who wants to attend. No booking is required. Anyone who cannot attend will be able to view the information and plans from 16-19 January 2014 on the Council's website: http://www.telford.gov.uk/solar