Telford Computer Firm Sponsors Businesses For Children Award
A Telford computer firm has become the latest sponsor of a brand new award ceremony celebrating Shropshire's businesses for children.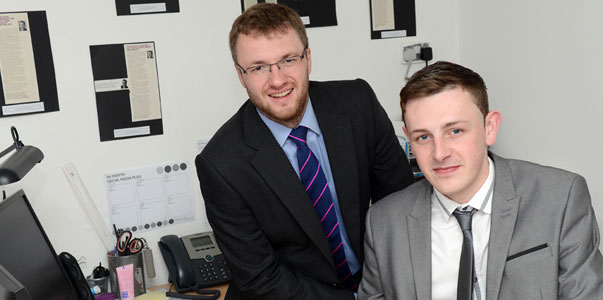 The Businesses For Children Conference and Awards will be held on 29th March (2014) at The Park Inn, Telford.
It has been launched to showcase the wide variety of businesses across Shropshire that provide high quality services for children and young people.
Bespoke Computing, based at Stafford Park, is to sponsor the Best Educational Business For Young People award, something owner Chris Pallett is a strong supporter of.
Two of his current employees initially joined the company as apprentices at the age of 18 and Mr Pallett has a passionate belief in the benefits young people can bring to a business.
"Young people have a huge amount to offer the world of business and that's why I wanted to sponsor the Best Educational Business For Young People awards," he said.
"While it may sound cliche, young people are the future of business and we need to give them the best start possible to get ahead.
"I took on my first apprentice at Bespoke Computing three years ago and last year took on a second. They bring a huge amount of talent and benefit to my business.
"Young people are enthusiastic and learn quickly, especially when the subject is one they are passionate about and there are so many fantastic businesses out there providing that vital teaching and support.
"From the entries received, I know it's going to be a tough job for the judging panel to choose a winner. I'm delighted to be sponsoring such a fantastic award and look forward to meeting the winner on the night."
Nominations for the awards are now closed. The winners will be announce at the awards ceremony on Saturday 29th March.
For more information about the Businesses For Children Awards, visit www.bcwards.co.uk.
Bespoke Computing has been established for more than 10 years and offers tailored IT, telephony and Internet services for all types of business both locally and across the UK.
For more information about the company, visit www.bespokecomputing.com or call 01952 303404.