Young Enterprise Fair in Telford
Entrepreneurs from schools and colleges throughout the region will be heading to Telford Shopping Centre on Saturday 1st March to showcase their businesses in the second round of the 2014 Young Enterprise Exhibition.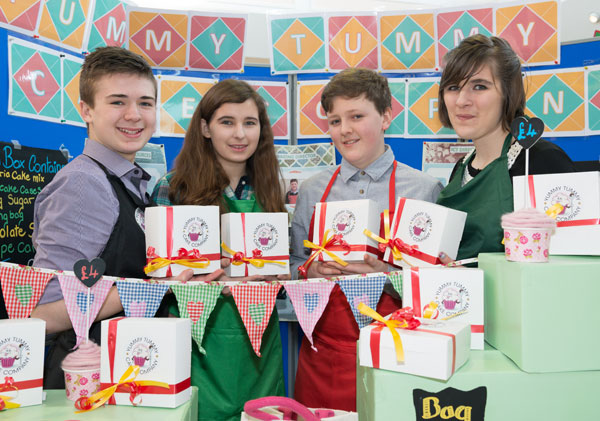 The international competition encourages teenagers from schools and colleges to gain first-hand experience in the commercial world by creating a business from scratch and working to make it as profitable as possible.
The first part of the Exhibition took place at the shopping centre on Saturday 8th February and saw 31 groups showcasing their companies' products. The whole Shropshire region was well represented with groups from Shrewsbury College and Thomas Telford School amongst those displaying their business expertise, as well as school children from The Corbet School who were promoting their baking business 'Yummy Cakes.'
Chris Jones, Centre Director for Telford Shopping Centre, said: "This year marks the 51st year for Young Enterprise and it has been the biggest year to date for the Shropshire region with 48 businesses being created by talented school groups. By allowing the schools to use  Telford Shopping Centre for their trade fair we hope it will help  raise awareness of the businesses and give them every chance to succeed.
"Young Enterprise generates innovation, we all know how challenging it can be for young people to find a job in the current economic climate,  yet these projects can actually enhance 'employability' for  students by building valuable experience and encouraging practical, creative thought processes. After such a successful first round we are looking forward to the next trade fair in March."
Young Enterprise is an education and business charity that runs a range of programmes designed to initiate young people into the world of business. Programmes cover the age range from five to 25+ and give people an insight into all aspects of business while they are still at school or college.