Telford company celebrates anniversary with expansion
One of Shropshire's leading professional business management companies has celebrated seven years of success by relocating to new offices in Wellington, undergone a re-brand and taken on a new member of staff.
Julie Owen founded Jigsaw Business Management Services Ltd in 2007 and has since seen her client portfolio expand to a national level. The new members of staff mean Jigsaw expects to expand its portfolio by 25 per cent over the next two years.
The company now offers a host of complex business management services from bookkeeping to credit control services for companies across Shropshire and the West Midlands with turnover from £100,0000 to more than £4million.
Ms Owen's portfolio has previously included FTSE 100 companies.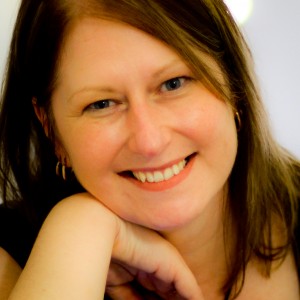 The enthusiastic businesswoman, who is a fellow of the Chartered Management Institute, and her team have now moved offices from Hortonwood to Old Bakery Row in Wellington and has launched their new website www.jigsawbusinessservices.co.uk to celebrate the company anniversary and move.
The rebrand was carried out by Kyoti Graphics and the website designed by Runtime in Wellington.
"The business has expanded at a phenomenal rate over the last seven years with fantastic success stories I am extremely proud of.
"I have personally worked with one company to grow the business from a turnover of £400,000 to £900,000.
"The director was advised which allowed him to make proper business decisions from the profit and loss figures, whilst knowing the cash flow was being managed. This gave him the opportunity and confidence to concentrate on the business and push it forward which resulted in five new jobs within the company as well," Ms Owen said.
"For businesses outsourcing the complex financial management means the directors can continue developing their company and doing what they do best, whilst the Jigsaw team ensure that growth and development is reflected in the figures.
"We have started with companies when they are experiencing a difficult time in their particular industry but working together we have managed to quickly turn it around into a profitable company.
"It is these successes which drive our passion and ambition for business growth," Ms Owen said.
"Our role often develops into business advisors – we are an independent set of eyes often looking at figures and business plans and giving advice and guidance on those in order to achieve the best.
"For some companies it is the first time a professional management team which is not involved in the day to day running of the business has looked at such documents and figures."
Ms Owen said the anniversary had marked a milestone for her but she had helped many more companies mark their own milestones.
"Any business can reach their full potential but sometimes they need that professional guidance and advice to get there.
"We are able to manage the time, balance the books and ensure the company is run smoothly and successfully.
"Whether we work from our offices or within the company offices, we ensure we achieve the most and make the company the best it can be," she added.
The new website www.jigsawbusinessservices.co.uk includes full details on Jigsaw's services including comprehensive account reviews and professional maternity leave cover.
For more information call 01952 929557, email Julie@jigsawbusinessservices.co.uk or visit the website.