Telford's Tom Hoof Elected to UKIP National Post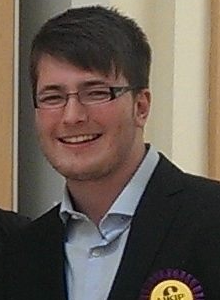 Members of UKIP's youth wing have elected Telford's Tom Hoof as the Deputy Chairman of their national decision making body.
23 year old Tom from St Georges secured 55% of the votes of UKIP's under-25s to beat Lincolnshire County Councillor Robin Hunter-Clarke in the election for Deputy Chairman of Young Independence. He has made professionalising and increasing the membership of UKIP's youth wing – currently at around 1,800 – his main priority during his year-long term.
Young Independence has 13 university associations across the country, including one at Birmingham University and is in talks with members at the University of Wolverhampton campus in Priorslee who are looking to set up an association there.