No Cuts for Shredding Company
Three new staff have joined an eco-friendly Shropshire security shredding company as it continues to expand during its 25th year in business.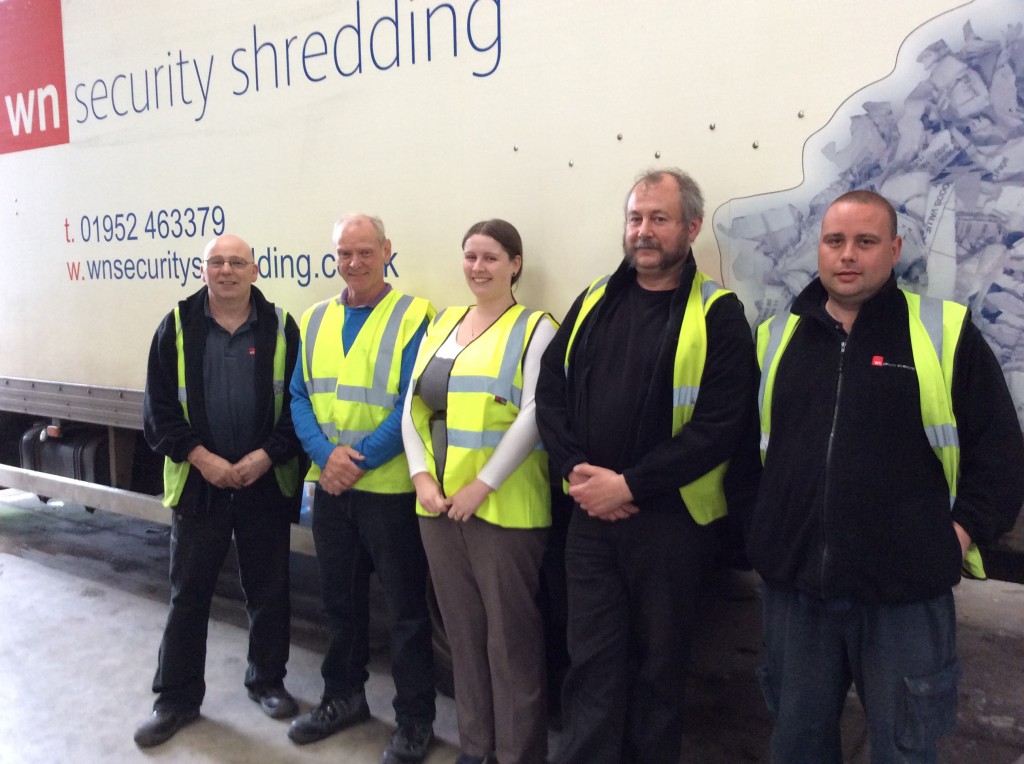 WN Security Shredding, based in Shifnal, now has eight staff members and collects and shreds 100 tonnes of paper waste each month, which goes on to be recycled into toilet roll and kitchen paper.
The new appointments mark further expansion for the company, which celebrates its 25th anniversary this year(2014).
Chantelle Price joined the company as sales and marketing manager at the beginning of 2014.
Fiancée of Scott Gardner, assistant manager of WN Security Shredding, she said she has "lived and breathed" the company for the past four years before becoming a formal employee.
"It has always been a family firm so I knew the business inside out even before I was taken on in my current role. I love the job already and have managed to bring quite a few new clients on board, so it's all going really well so far," she said.
Miss Price, who has a three-year-old daughter Chelsea with Mr Gardner, is also working on furthering her skills through work-based training organisation Total People.
Two new drivers – Greg Slater and Greg Pinchin – also joined the company in May.  Mr Slater is a former employee of G4S, so brings previous security experience with him.
"There is a lot of variety in the job and I really like the feeling that I am doing my bit for the environment, with WN recycling all its shredded paper and cardboard," he said.
Mr Pinchin had a long career in the military, both in serving and teaching roles, before retiring two years ago.
"Sitting around relaxing wasn't quite for me just yet so I wanted to get back to work and feel I was contributing to society again," he said. "I really do love coming into work every morning."
Diane Gardner, managing director of WN Security Shredding, said she was delighted with all three new recruits.
"They have all settled in really well and are already proving to be a great asset to our company," she said.
"2014 is already proving to be an important year for us here at WN Security Shredding, with our expanded workforce and other big plans ahead during our 25th year in business."
WN Security Shredding has customers across the West Midlands and once collected and shredded, sends all waste paper and cardboard away to be recycled into Nouvelle toilet roll and Thirst Pockets kitchen roll.
For more information about the company, visit www.wnsecurityshredding.co.uk