Parking Campaign should Pay to Display
I'm asked to do all sorts of stuff as Telford Live.  I share lots of things people make me aware of, and always happy to give the underdog a leg up if they are trying.  I wrote a piece on how to get your events shared on Social Media which has everything you need to help others to help you.
Last week a request on Facebook from a Borough Councillor came though inviting me to write a piece about a campaign by local Conservatives to pass over parking enforcement to Telford & Wrekin Council.  Generally in these cases, I'd get a write up or press release with a photo that I'd edit down and then publish online.  Not this time.  I was expected to write my own.  Fair enough, I set about researching the piece.
Parking is my specialist subject.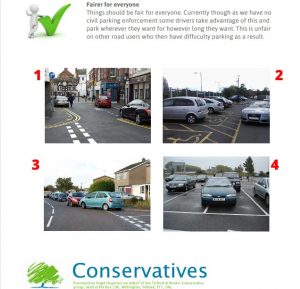 Parking is one of my aces.  Although my posting rate has diminished of late, I can't help but snap #crapparking and give scores out of ten.  The Conservative association locally have created a website to help promote their campaign and that's where I started to research the piece I was going to write, and where it all started to go wrong:  www.parkingintelford.co.uk
I clicked on the 'Why' page and the first thing I noticed was a picture I took of dreadful parking in Wellington.  They hadn't asked to use it, they had taken it from my social media feed or lifted it straight from the telford-live.com website.  Not a great start, and not endearing me to their cause.
Picture Clues
I then wondered where the other three pictures came from.  One by one I traced the pictures and this is where it gets even worse.  None of them are in Telford.  Not one.  I doubt very much that permission was given to use these photos either.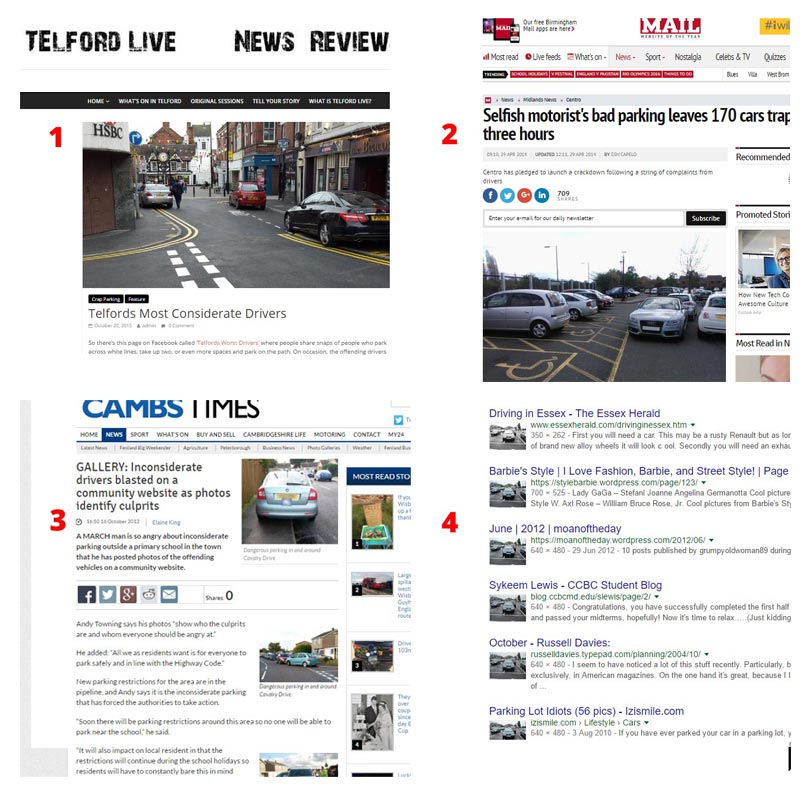 Picture 2 is from Birmingham, and it appeared in a story in the Birmingham Mail about a driver who blocked a load of cars in a car park.
Picture 3 is Cavalry Street and featured in the Cambridge Times online.
Picture 4 is used in an internet meme that features a badly parked Mondeo and likens it playing fretless bass.  Not having lines to help!
I asked the Borough Councillor/Conservative group for a comment:  'The images were taken from Google as an example of irresponsible parking, I did intend to cause any upset nor realised that permission was needed as they were on the WWW with no copy-rights detailed. I am really sorry for this and will take down immediately."
We all use stock images from time to time, but to illustrate how bad parking is in Telford, you have thought that photographs like this are easy to come by.  In fact I know they are.  I could take a walk down Dawley High Street, around Wellington or Madeley and find half a dozen examples without even trying.  Not the first time our representatives have got a little mixed up knowing where Telford stops and the rest of the world begins.
I'd have more sympathy if it were a parish or town councillor who work for free, but in Telford, the basic allowance for a Borough Councillor is just short of £8,000 per annum. We deserve better.