Review: Frankie and Benny's, Telford Forge Retail Park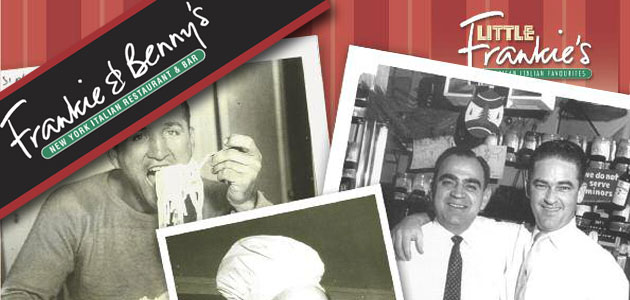 Confession time – when my brother announced that he wanted to go to Frankie and Bennys for his ninth birthday meal, my heart sank a little. I'd only been to the restaurant on the Telford Forge Retail Park once before, and that was on a night when I wasn't very hungry, the food wasn't great and the strains of Cliff Richard's "Congratulations" seemed to interrupt my meal every five minutes. It wasn't a happy night, truth be told, but that was about four years ago, so despite my misgivings I was eager to give the self-titled 'New York Italian Restaurant' another go.
The first thing I always look for when entering a restaurant is how busy it is. Despite the problems that it can sometimes cause, I always think it's a good thing when an established eatery is heaving with people, and that was certainly the case here on a cold Tuesday evening. Despite arriving at the relatively early time of 6pm to eat, when we walked in 75% of booths were filled with diners, and throughout our meal many more came streaming in through the door, out of the cold and into the warmth of the hospitable restaurant. Popularity is nearly always a good sign.
After being seated we immediately had our drinks order taken, and they were dispatched to our table promptly. Throughout the evening, the service on show was absolutely excellent; our waiter working hard to make sure that everything we asked for was provided in good speed. We decided to skip the starters, although on the waiter's suggestion we did share a plate of garlic bread before our main. It was tasty, although minor criticisms would be that it was quite thin and greasy on the fingers. I'm not going to lose any sleep over that, though. It was fine.
For my main I went for the 'Crispy Chicken Philly Burger', which came with a generous helping of chips. Once again, the promptness was extraordinary. It seemed like only five minutes had passed since ordering before our food had arrived, which did make me wonder just how cooked my meal was going to be! I had no reason to fear, however, as everything was cooked to perfection. The chicken in my burger was southern fried chicken, so whilst it wasn't overwhelmingly spicy it might not be the most suitable dish for young children. It came topped with bacon, lettuce, tomato, and the Philly cheese sauce, and it was excellent. The chips that accompanied the meal were more American style "fries" rather than chips you get down the local chippy, and they complimented the burger well. I could not fault the food at all, and the other dishes at my table were also met with approval.
With a birthday cake at home, we decided to skip dessert and instead head off once we had finished our drinks. The whole experience took roughly an hour, though surprisingly we didn't once feel rushed or that the staff were desperate for us to leave so that our table was free for others. Instead, we enjoyed an excellent meal in a warm and friendly atmosphere, certainly one that is well suited to families. If I was to have one complaint – and again, it would only be a very minor one – it would be that the music was perhaps too loud, particularly when sitting near one of the speakers dotted around the room. This did make conversation with others difficult, even with the person I was sitting next to. Again, though, that is a mere gripe.
Looking for somewhere to eat as a family in the Telford area? You could do much worse than Frankie and Bennys. Give it a try!
Colliers Way
Telford Forge Retail Park
Telford
TF3 4AG
Tel: 01952 293 902
Website: //http://www.frankieandbennys.com