Telford Celebrity League Table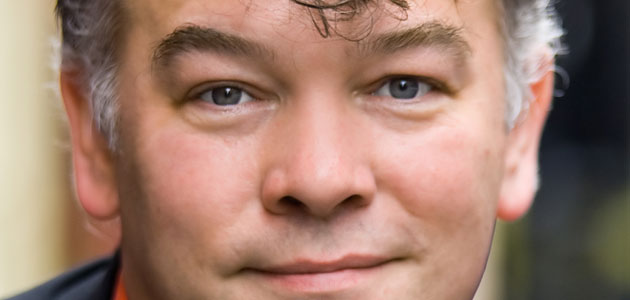 Some look fondly back on the town that set them on their way to stardom, and a plush house in Poshington-upon-Thames, but some cannot wait to turn their back on us. Lets take a look at the league table of celebs with a Telford Connection.
Mickey Bushell
A new entry in the table since the 2012 paralympics, Mickey has been catapulted into the number 1 position  He gave Telford a Golden Postbox (vandalised, but fixed in no time) and a Golden Bus. I've met him too, very modest and proud of Telford.
https://twitter.com/@mickeybushell
Richie Woodhall
Growing up on the mean streets of Woodside, Richie punched his way to the top his game in the amateur ranks with an Olyplic Bronze medal in 1988 and a Gold in the 1990 Commonwealth Games before turning pro and becoming the WBC Super Middleweight World Champion.
https://twitter.com/@richiewoodhall
Ted 'The Count' Hankey
Member of the arrow-stocracy, Hankey is an Aqueduct-based darts player. Athlete is probably too strong a word, but he lives here and we like him. No relation to the Hankey from South Park, who has nothing to do with Telford.
https://twitter.com/TedHankeyDarts
Mark O'Shea
Priorslee-based bearded adventurer and snake-wrangler, Mark shot to fame appearing on Channel 4 and Discovery Channel TV shows such as 'Dangerous Reptiles'. Interestingly, Mark was badly bitten by a snake in 2012.
https://twitter.com/Micropechis
Danny Guthrie
Ex-Thomas Telford student, Danny is a footballer who has played in the English Premier League for Newcastle United and Liverpool amongst others. Hit the headlines in 2012 for his wedding guests being a little rowdy. Has his location set to Reading & Telford on his Twitter, so goes up in my estimation.
https://twitter.com/dannyguthrie20
Carol Decker
Singing sensation from the 80's (1980's), Carol used to live & go to school in Wellington. She doesn't rate it much though, although she did with me happy birthday on twitter.
https://twitter.com/@caroldecker
Paul Hendy
TV Presenter paul used to to the Phoenix School in Dawley. He presented kids TV before moving on to such legendary shows as 'Wheel of Fortune' and 'Don't try this at Home'. He penned a couple of novels before going into Panto. Not seen in Telford since 1997.
Stephen Jones
Who? Yes, Stephen Jones who was a member of the group Babybird. They had a hit with 'You're Gorgeous' and kinda peaked right there. Anyway, he was born in Telford!
https://twitter.com/babybirdmusic
Stewart Lee
50% of the Lee & Herring partnership, the comedian was born in Wellington. Soon moved out though and not sure if he has been back since. Wikipedia suggests he was the 41st best stand up comic, but there have been some pretty good newcomers since then. Sorry Stewart.
https://twitter.com/stewlee
Hmm…

Who would you put at number 10? Are these celebs in the right order? Leave your comments below or tell me https://twitter.com/telfordlive