TRS Telford Tigers back home
TRS Telford Tigers are aiming to take inspiration from a gold medal winning special guest at their first home game of the season this Sunday, following the £4M refurbishment of Telford Ice Rink. Paralympic 100 Metres gold medallist, and World Record holder, Telford's Mickey Bushell will be at the rink to meet with fans and lend his support as the Tigers take to the ice for the first time in their new look home against Peterborough Phantoms.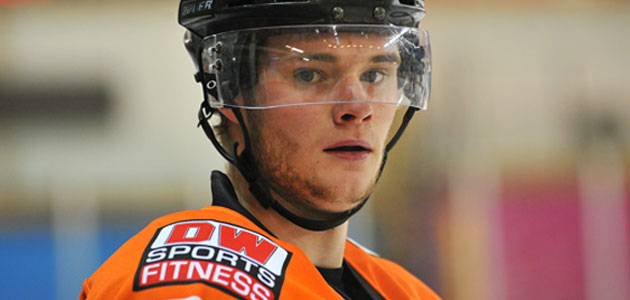 Ahead of the game on Sunday, tigers face a trip to Milton Keynes Lightning on Saturday evening looking to get the win that their recent performances deserve, with player coach Tom Watkins anticipating a tough game.  "Lightning are a well organised team, always tough to breakdown with a good defence and solid goaltending, and they have added firepower on top of that, so we will have to be on top of our game at a rink that has been one of the toughest for us in recent seasons", said Watkins.
Turning his attention to the first home game the Tigers player coach said "We're really looking forward to it, it'll be great to get back on home ice, but it's going to be two teams battling for the points. Peterborough are a solid team with some quality guys in there, but I'm confident with the team we've got and our recent form that we can be on the right side of a good win."
With Sundays debut in the new look rink, Watkins took time to pay tribute to the clubs travelling fans, saying "They have been absolutely fantastic over the last few weeks, really noisy everywhere we've gone, but it'll be great to get back home and see some more of the fans every week, and with their backing we want to make Telford a really tough place for the other teams to come and play."
As part of the new look rink opening, Telford Shopping Centre have announced that there will be use of the Cherry Pink multi storey car park located by Telford Ice Rink which will be left open until 9pm especially for Tigers fans. Also Telford & Wrekin Council and announced anyone attending the Tigers game can skate free of charge on Monday the 22nd October on production of a ticket stub from Sundays game, which faces off at 5.30pm.
Photo: Matt Giles Photography