Axe The Tax Says Telford Accountant
A Telford accountant today urged hundreds of people across Shropshire to sign an online petition to reduce a "tax on jobs".
Neil Phillips, of Phillips Chartered Accountants in Telford, said Employer's National Insurance was a "tax burden" on businesses employing staff and often deterred company owners from employing staff.
Mr Phillips said he was concerned that the Chancellor's Autumn Statement did nothing to reduce this.
"Businesses have to pay up to 13.8 per cent of the employees' gross salaries to the taxman and this is a significant deterrent to employing staff," he said.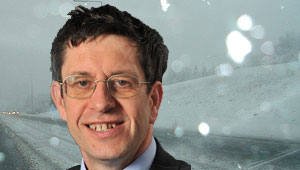 "I do not see any logic in penalising businesses for employing staff by forcing them to pay an unfair employment tax.
"In fact businesses should be given an incentive to employ staff rather than be penalised by the tax system."
The chartered accountant based on Stafford Park said if the tax on jobs was reduced then more people would be in work.
"Reducing the tax on jobs will lead to more employment, taking more people out of the benefits system and thus provide a much-needed boost to the UK economy," Mr Phillips said.
He hopes if 100,000 people in the UK sign the petition this will lead to a debate in the House of Commons so that the matter can be properly addressed.
"Even if we do not reach 100,000, if we can raise greater awareness of this unfair tax and lobby our Members of Parliament on this issue, we stand a greater chance of George Osborne listening and doing something about the problem," Mr Phillips urged.
To sign the petition visit HM Government's website at http://epetitions.direct.gov.uk/petitions/34834