Support Builds for Lawley Comets
One of Telford's most successful youth football teams have taken delivery of new kit thanks to sponsorship from a consortium of house builders.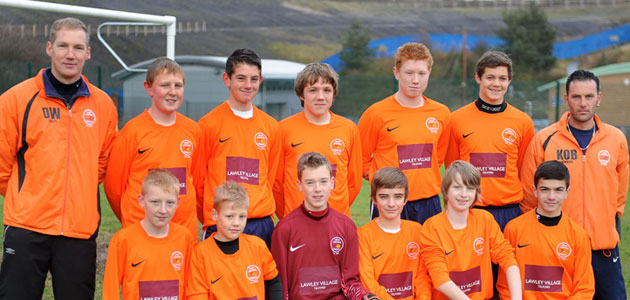 Lawley Lightmoor Comets U14s will proudly sport the logo of Lawley Village after a deal was agreed with the Lawley Villager Developer Group.
The team is currently undefeated in the Telford Junior League, training on Saturdays at Mount Gilbert School and playing their matches at Ladygrove School.
Lawley Village is Telford's premier new homes development. Located just two miles west of Telford town centre, it is one the largest sustainable urban residential developments of its kind in the UK, providing 3,500 homes, alongside new health, education, retail and leisure facilities.
The Lawley Village Developer Group is made up of top national housebuilders Barratt Homes, Charles Church, David Wilson Homes, Persimmon Homes and Taylor Wimpey.
Residents are encouraged to be actively involved in decisions about the future of the village through a long-term stewardship programme delivered by Ironstone Management Services (IMS), a joint venture between Bournville Village Trust and Sanctuary Housing Association.